Spanish and art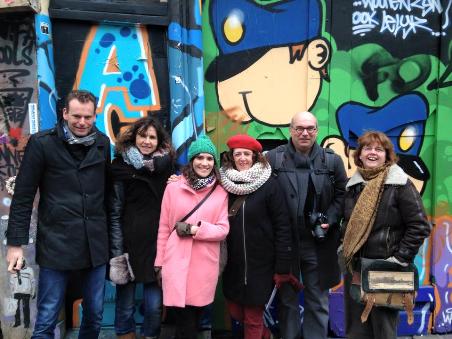 Elisenda organises workshops where you learn and practise Spanish talking about art. Some times the workshop is done during an important Spanish art exhibition in the Netherlands or walking around Amsterdam and discovering the art you can find on the streets.
There is always a preparation activity before doing the workshop in order to be able to express yourself.
Bring your camera to the workshop!
Next date: to be confirmed. Send a message to Elisenda to keep updated about new workshops!
Minimum number of participants: 6 students.
Maximum number of participants: 12 students.
Level of Spanish: activities adapted to different levels
Price for non students of Spaans spreken: depending on the activity
Price for students and ex-students of Spaans spreken: depending on the activity